Summer's here at last! It's such an inspiring time, isn't it?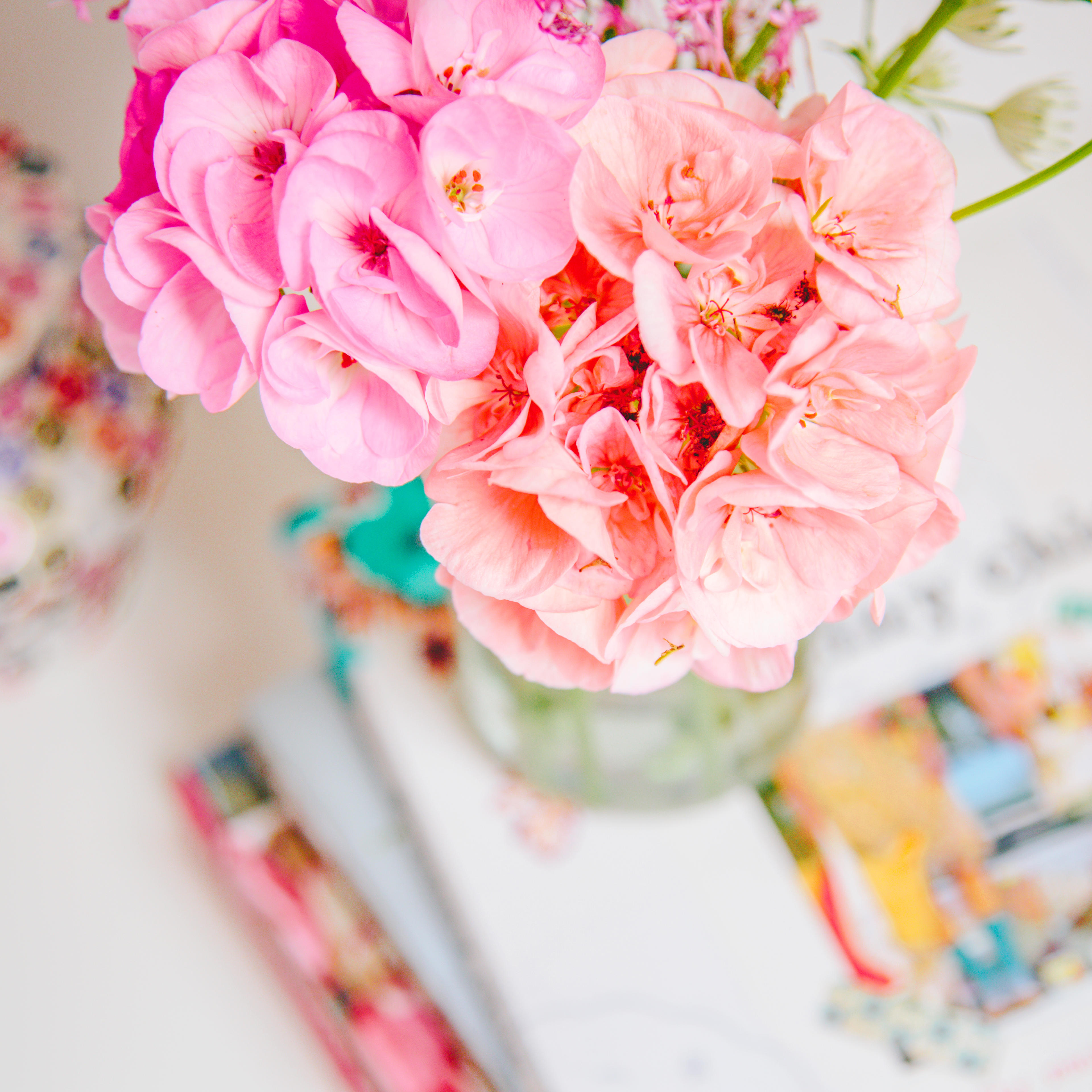 We've been enjoying blue skies and beautiful weather here – and the garden is blooming.
After I've dropped the children off at school, I like to come back to my garden and potter with a cup of coffee. Feeling the sun on my face, listening to the hum of bees and breathing in the warm scents of summer – it's so calming and gives me a wonderful sense of purpose for the day ahead. After a session in the studio, it's also the perfect spot to catch the last of the day's rays – preferably with a glass of something delicious in my hand!
Meanwhile, pirates have taken over the studio! Our classic pirate ship design is back with new fabrics and a very special personalised twist. Choose a name and I'll embroider it on my handmade and appliquéd cushions, laundry bags and framed pictures. I'm particularly excited about the pictures – they're my first foray into appliqued and embroidered textile art and I know you'll love them as much as I do.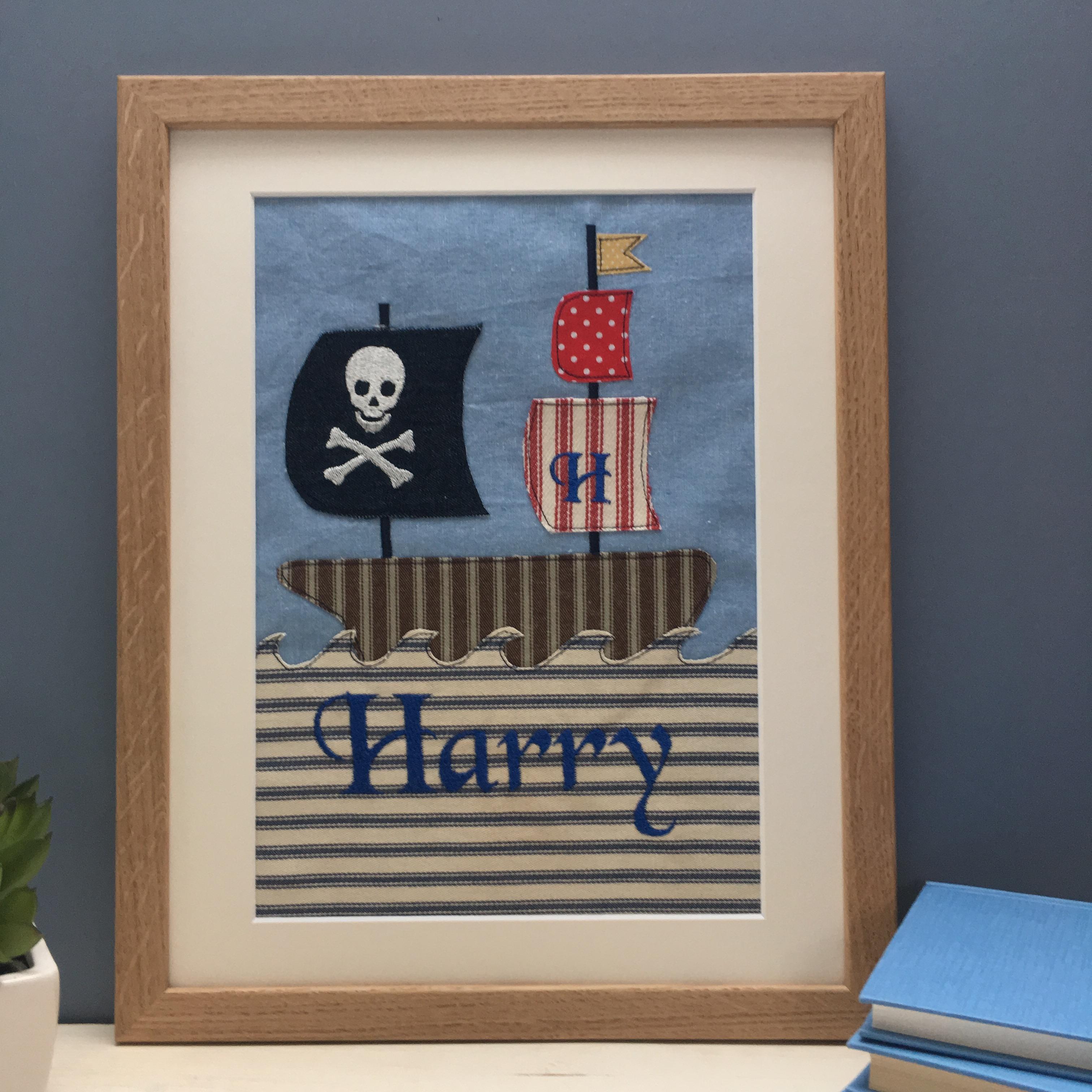 Each of our pirate designs combines denim, ticking stripes and spots – they're the perfect gift for the little adventurer in your life. I'm currently developing this design into a printed fabric, so keep your eyes peeled for more exciting new products!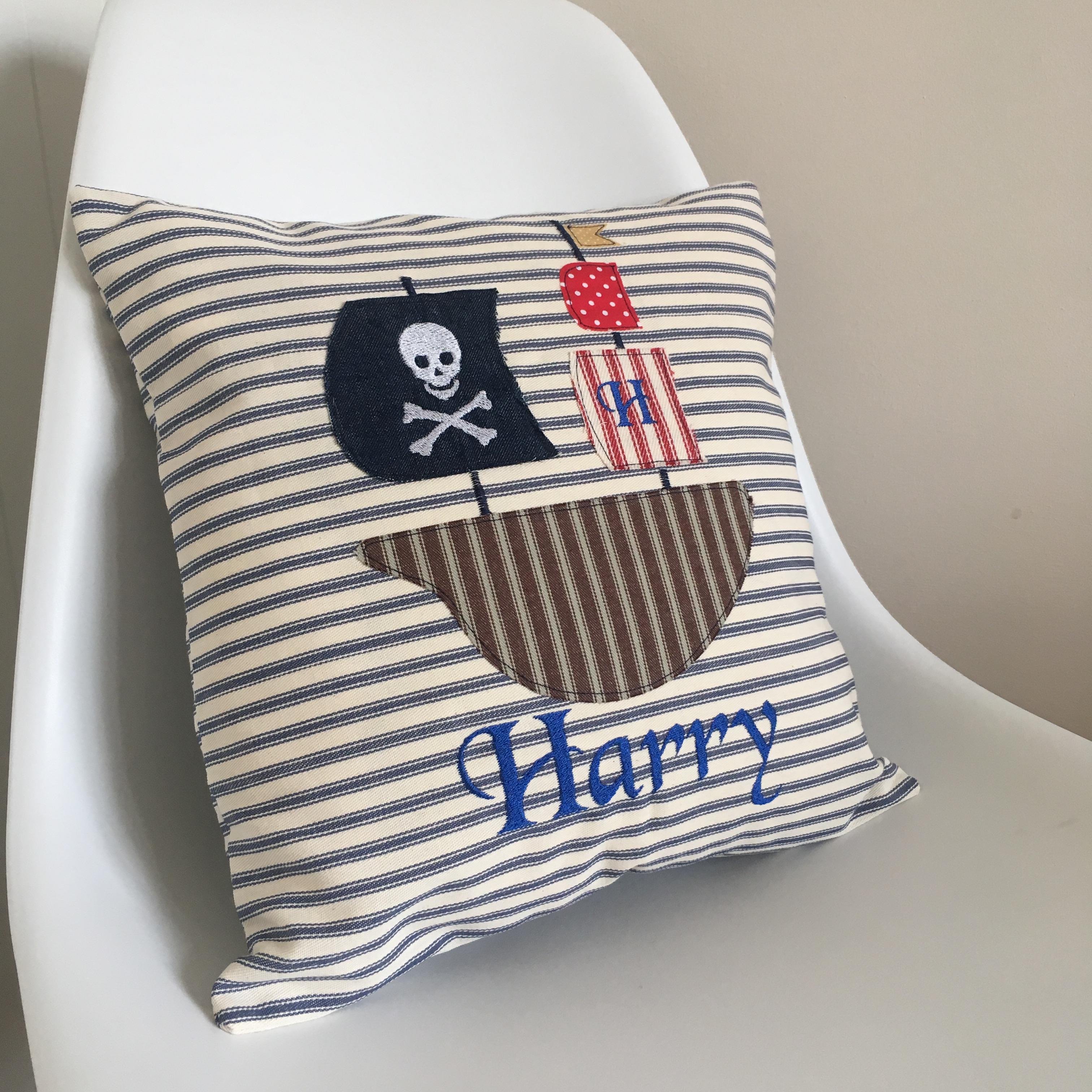 This month I'm also feeling inspired by my recent adventures with my family on the North Norfolk coast. The sun shone and it was even warm enough for the youngest member of our team to have a little paddle in the sea! The Norfolk coast is about big blue skies, pale sand and little beach huts. No trip is complete without a visit to Cromer to do a spot of crabbing. Did we catch any? Sadly not, but a great time was still had by all!
Now, it might sound a little crazy, but I've also been thinking about Christmas. Yes, that's right, Christmas in June! In the world of design, we're always thinking ahead. And I'm so excited about what I've got planned. I'll be launching my very first Christmas fabric!
As well as beautiful textiles, my design will also feature on kitchen products, cards and gift-wrap. Exciting, right?
Now, let's make a swift return to summer time! As you know, I hand make everything in my studio. I thought you might like a peek inside my day. Here's a little video, showing part of the process of making the new pirate range. I hope you enjoy this little glimpse into life at the studio!
I'd love to hear about what's been inspiring you this month!