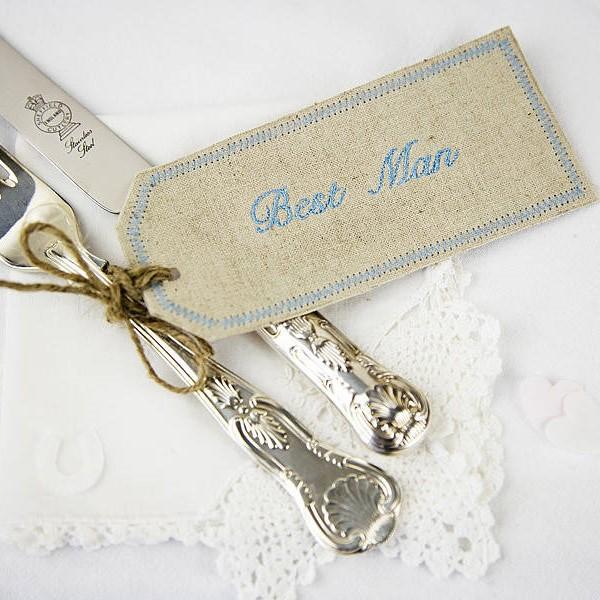 Embroidered Vintage Style Place Setting Tags
Vintage inspired embroidered fabric place setting tags.
These lovely and unusual fabric embroidered tags, are inspired by the old fashioned luggage labels.
Beautifully embroidered they also make a lasting keepsake for your guests
They come with a length of twine to attach as you wish, try wrapping them around your cutlery or around individual small jam jars or tea cups for a vintage style wedding.
Finished with decorative stitching border in the same colour as the embroidery
Made in a natural coloured linen
Sold in packs of 6, 12, 24, 36
Each pack will be of one fabric colour and embroidery colour.
These can be personalised with up to 12 characters and in a choice of six colours.
Embroidery colours; Pink, Blue, Lilac, Sage Green.
I can also match to any colour, please use the "contact seller" button to discuss 
100% Linen 
16cm x 8cm