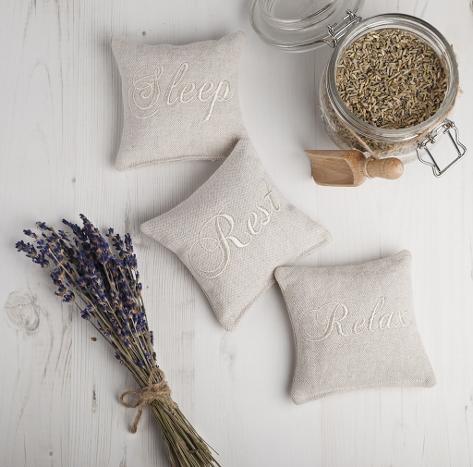 Embroidered Linen Lavender Pillow set of three
ETS1013
Highly fragranced lavender pillow set, made from natural linen and filled with highly scented dried lavender from Provence. These come a s a set of three. Beautifully embroidered with sleep, rest and relax.
Our beautiful lavender pillows are lovely enough to be placed around the home on show filling your home with the rich relaxing scent of summer. Or place the pillows amongest stored linens to help deter moths. Alternatively place one under your pillow to help aid a restful nights sleep
Made from a lovely natural Irish linen.
Our lavender pillows are filled only with our carefully sourced dried lavender and no other filling is added. Meaning the scent is intense and lasts longer.
These lovely scented pillows would make a thoughtful gift for your Mother, Aunt or friend.
Size 10cm x 10cm